"Joy gives us wings! In times of joy our strength is more vital, our intellect keener, and our understanding less clouded. We seem better able to cope with the world and to find our sphere of usefulness," said Abdu'l-Baha, one of the central figures of the Baha'i Faith, at a talk in Paris in 1911.
RELATED: Overcoming 4 Psychological Barriers to Happiness
"But when sadness visits us we become weak, our strength leaves us, our comprehension is dim and our intelligence veiled. The actualities of life seem to elude our grasp, the eyes of our spirits fail to discover the sacred mysteries, and we become even as dead beings."
RELATED: How to Feel Happy: 9 Habits for a Happy Life
So, when Abdu'l-Baha would greet people, he would often ask them: "Are you happy?" Those who were unhappy would start crying, and Abdu'l-Baha would wipe away their tears, sometimes with his own hands, and they would leave transformed. Abdu'l-Baha wrote:
Never is it the wish of 'Abdu'l‑Bahá to see any being hurt, nor will He make anyone to grieve; for man can receive no greater gift than this, that he rejoice another's heart. I beg of God that ye will be bringers of joy, even as are the angels in Heaven.
I hope the following stories about Abdu'l-Baha bringing joy to the hearts of those around him uplift and inspire you all.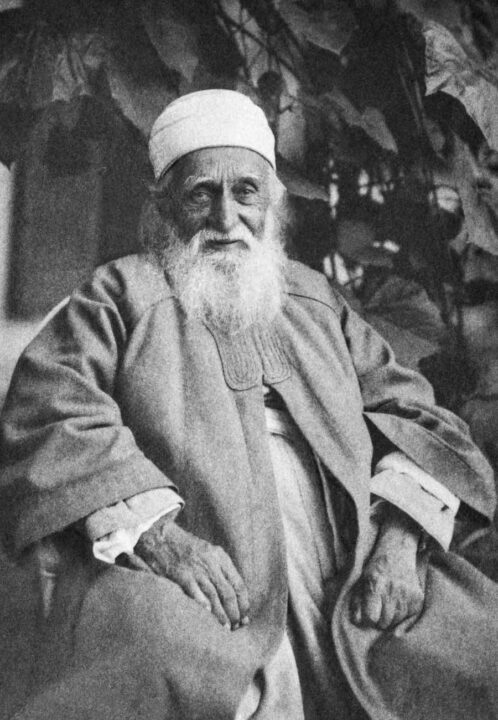 A Story About Finding Joy and Happiness Through Spirituality
Mrs. C, a wealthy American from New York, had become melancholy and dissatisfied with her life. While she was traveling outside the country, she heard about Abdu'l-Baha and eagerly grasped the Baha'i teachings.
She headed to the prison-city of 'Akká where Abdu'l-Baha, his family, and his companions were imprisoned in 1868 because his father, Baha'u'llah, announced that he was the latest messenger sent from God and shared the revolutionary principles of the Baha'i Faith, such as the agreement of science and religion, the independent investigation of truth, the elimination of the extremes of wealth and poverty, the abolition of all forms of prejudice, the importance of a universal language and education, and the equality of women and men.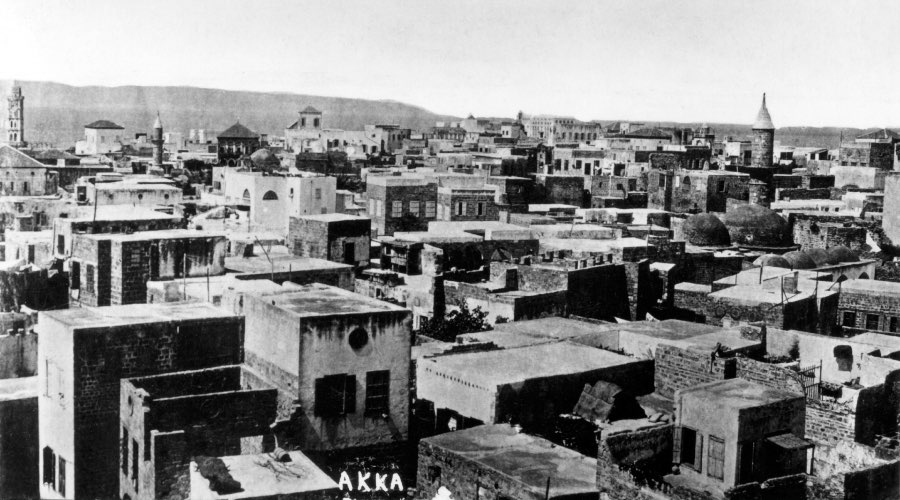 After Mrs. C arrived, she noticed that Abdu'l-Baha always greeted her with the words "Be happy!" However, he didn't address the other members of her party in the same way. When she asked someone to ask him why this was the case, with his "peculiarly illuminating smile," Abdu'l-Baha replied, "I tell you to be happy because we can not know the spiritual life unless we are happy!" Mrs. C cried, "But tell me, what is the spiritual life? I have heard ever since I was born about the spiritual life, and no one could ever explain to me what it is!"
As recorded in the book, "Vignettes from the Life of 'Abdu'l-Baha," by Annamarie Honnold:  
'Abdu'l-Bahá looked at His questioner again with that wonderful smile of His, and said gently: 'Characterize thyself with the characteristics of God, and thou shalt know the spiritual life!' — few words, but they were sufficient. Mrs. C began to wonder what 'Abdu'l-Bahá meant. The characteristics of God? They must be such attributes as love and beauty, justice and generosity. 

All day long her mind was flooded with the divine puzzle, and all day long she was happy. She did not give a thought to her duties, and yet when she arrived at the moment of her evening's reckoning, she could not remember that she had left them undone. At last she began to understand. 

If she was absorbed in Heavenly ideals, they would translate themselves into deeds necessarily, and her days and nights would be full of light. From that moment she never quite forgot the divine admonition that had been granted her: 'Characterize thyself with the characteristics of God!' And she learned to know the spiritual life.'
A Short Story About Finding Joy and Happiness Through Trusting in God
One day, a despondent young Jewish girl cried to Abdu'l-Baha about the suffering her family endured. Annamarie Honnold wrote:
Her brother had been unjustly imprisoned three years before — he had four more years to serve; her parents were constantly depressed; her brother-in-law, who was their support, had just died. She claimed the most she trusted in God the worse matters became. She complained, '…my mother reads the Psalms all the time; she doesn't deserve that God should desert her so. I read the Psalms myself, — the ninety-first Psalm and the twenty-third Psalm every night before I go to bed. I pray too.'

Comforting and advising her, 'Abdu'l-Bahá replied, 'To pray is not to read Psalms. To pray is to trust in God, and to be submissive in all things to Him. Be submissive, then things will change for you. Put your family in God's hands. Love God's will. Strong ships are not conquered by the sea, — they ride the waves. Now be a strong ship, not a battered one.'
A Story About Remaining Joyful and Happy Through Suffering
Abdu'l-Baha didn't preach what he didn't practice. He endured immense suffering as a prisoner of conscience for 40 years, and yet, he was always happy. He said: 
We had no communication whatever with the out-side world. Each loaf of bread was cut open by the guard to see that it contained no message. All who believed in the Bahá'í manifestation, children, men and women, were imprisoned with us. There were one-hundred and fifty of us together in two rooms and no one was allowed to leave the place with the exceptions of four persons, who went to the bazaar to market each morning, under guard. The first summer was dreadful.

'Akká is a fever-ridden town. It was said that a bird attempting to fly over it would drop dead. The food was poor and insufficient, the water was drawn from a fever-infected well and the climate and conditions were such, that even the natives of the town fell ill. Many soldiers succumbed and eight out of ten of our guard died. During the intense heat, malaria, typhoid and dysentery attacked the prisoners, so that all, men, women and children, were sick at one time. There were no doctors, no medicines, no proper food, and no treatment of any kind.
But while they were in prison, "each of them at the close of the day would relate the most ludicrous event which had happened. Sometimes it was difficult to find one but always they would laugh until the tears would run down their cheeks. Happiness, He said, is never dependent upon material surroundings, otherwise, how sad those years would have been. As it was they were always in the utmost state of joy and happiness…"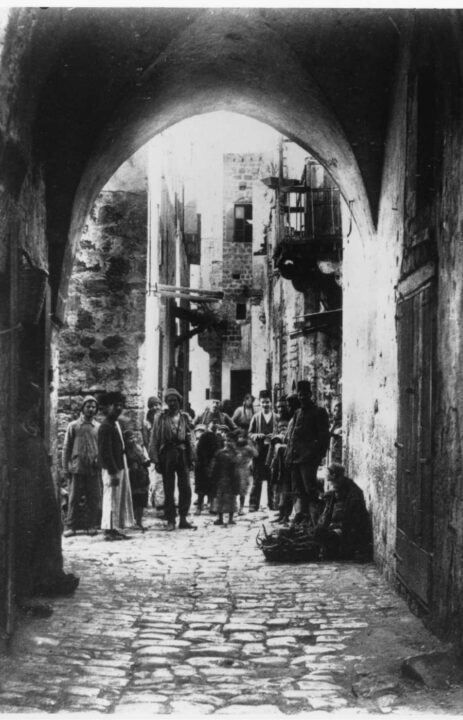 After the Young Turks freed all the religious and political prisoners in the Ottoman Empire in 1908, a Baha'i later asked Abdu'l-Baha: "Will you tell us how you felt while in prison and how you regard your freedom?" Abdu'l-Baha replied:
Freedom is not a matter of place. It is a condition. I was thankful for the prison, and the lack of liberty was very pleasing to me, for those days were passed in the path of service, under the utmost difficulties and trials, bearing fruits and results.

Unless one accepts dire vicissitudes, he will not attain. To me prison is freedom, troubles rest me, death is life, and to be despised is honour. Therefore, I was happy all that time in prison. When one is released from the prison of self, that is indeed release, for that is the greater prison.
These stories about joy remind us to not let "the prison of self" prevent us from making people happy, radiantly enduring through our struggles, and living the spiritual life.