Hi Friends!
So the other day I was listening to a great Mind and Soul Matters episode with a young man in Perth, Jacob Barron, talking about hope, and he said:
"If you ask any junior youth, 'Do we think the world can be a better place?' they almost always say yes. But when you ask adults the same question, there's a lot of hesitancy."
This is such an interesting insight in a world where, arguably, there are more pressures than ever before on young people: social media, climate anxiety, the decay of national and international institutions, and more. And yet, young people remain hopeful. Jacob, who was being interviewed about the Baha'i Junior Youth Spiritual Empowerment (JY) program goes on to say:
"Spiritual empowerment is about empowering these young people, who have a lot of hope for the future, a lot of altruism, and a sense of justice and they want to make the world a better place. It's giving them the tools to be able to do that in the most effective way possible."
Of course, it's one thing to hear someone talking about it, and a whole other one to see real young people actually doing things, taking initiative, and giving things a go! That's why I enjoyed this simple but fun video of junior youth running a car wash over in Western Australia 🙌
Junior Youth groups are running all over the country (and the world in fact). Down in Ballarat, Victoria, one group have been doing so much, they won an award from their local community! Their service activities have included tree planting, food drives, clean ups and more. All of it has been underpinned by camaraderie, friendship and, of course, hope!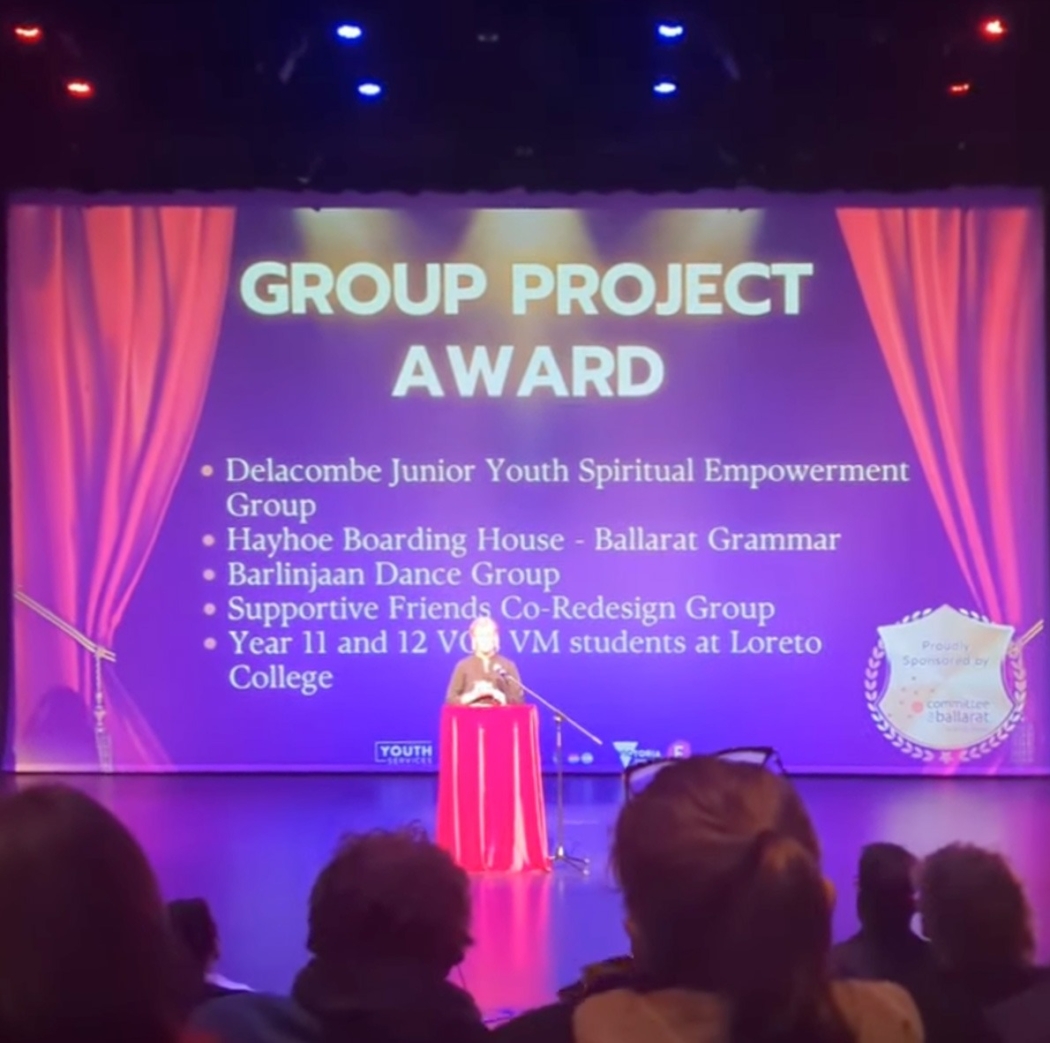 Later in the month we had the chance to hear from two friends, and fellow Baha'is, in Brisbane: Shayan and Lachlan. They sat down to discuss how we can create the conditions to empower youth, reflecting on a passage from this year's Ridvan message that notes that young people are "charged with a sacred responsibility" and moreover that they are "bold and discerning protagonists"! I have to say, I've noticed their strong powers of discernment. It's a skill which runs the risk of becoming fossilized when we become adults unless we work consciously to be humble and nuanced in our understanding.
Lastly, I'll leave you with one of my favourite clips from the month. In it, Sarita, a young Baha'i, reflects on her year of service, and shares the moment her mindset about service changed—watch it on TikTok. It's one of a series of interviews we've been publishing on TikTok recently with everyday Baha'is around the country about their insights and stories—we hope you enjoy them!
Posted by
Hi I'm Collis! I live in Darwin, in the Northern Territory. I'm a Baha'i, designer, entrepreneur, climate tech angel investor, and engaged in philanthropy to support First Nations young people in Australia. I've been working on Baha'i Blog since its inception in 2011!