On August 8th, 2023, a devastating fire stunned the island of Maui, Hawaii. In Lahaina, the flames took more than 100 lives and made thousands of terrified residents homeless. What caused that tragic fire? 
We know this: once a beautiful destination for millions of travelers, and more importantly the homeland paradise for the Indigenous people of Hawaii, Lahaina has become a charred wasteland after the deadliest wildfire in modern U.S. history.
Determining the cause of such a deadly conflagration can help us avoid future disasters, so let's see if we can find the truth.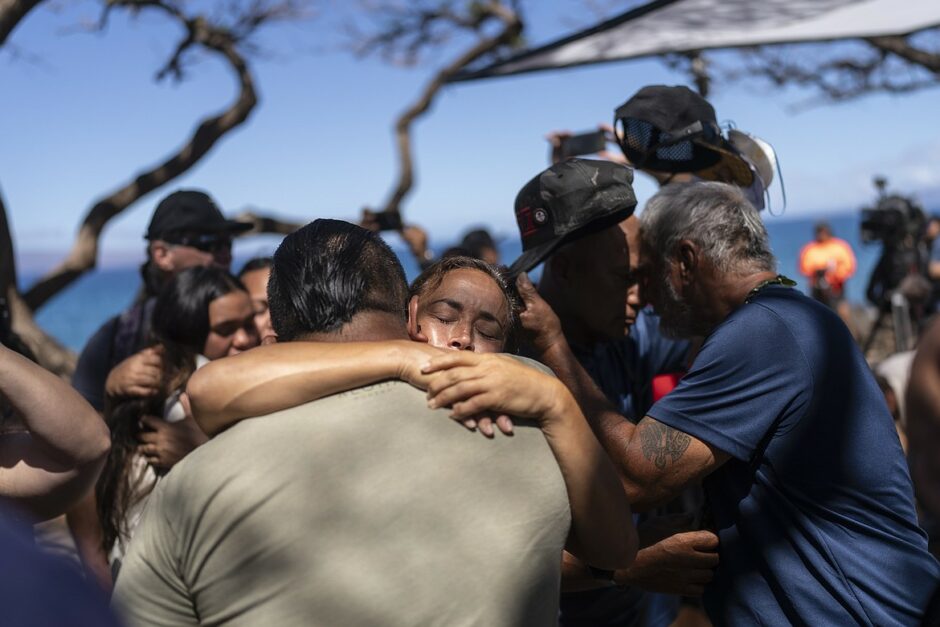 RELATED: 6 Powerful Prayers for Safety and Protection
In my experience, you can often find parts of that truth in your initial thoughts and emotions about a tragedy. Upon hearing about the inferno, I first felt my own PTSD, and then deep despair for all the Islanders and the indigenous people who will be most affected. 
That PTSD occurs because my own family has faced the pain of two major fires in the past five years. The Paradise "Camp Fire" in 2018 claimed 84 lives, our uncle John being one of them. Then the Mosquito Fire in northern California burned through our property in 2022. Ultimately the state and its regulators held the utility company, Pacific Gas & Electric (PG&E), responsible for the Paradise fire that took John's life, because the company disregarded prior warnings from multiple officials about its antiquated equipment, inspections, and other protocols. In court, the utility company pled guilty to 84 counts of involuntary manslaughter.
Secondly, my mind goes back to 18 years ago when my husband and I honeymooned in the scenic town of Lahaina, now burnt to the ground. I thought we would always return to Lahaina one day. For me, it represented the paradise or "happy place" my thoughts would visit in meditation – and I hoped we would someday live there.
I don't think I'm alone in thinking of Hawaii as a bit of paradise on Earth, a place where the land, air, and water are clean. So with more and more natural disasters – that are, in reality, man-made events – what happens when all the world's paradises are gone? Eventually there will be nowhere to go that has not been affected, if our disregard for Mother Nature and for each other continues.
According to the U.S. Forest Service, nearly 85% of U.S. wildfires are caused by humans. Just as the two large California fires I experienced, the Maui fires could have been prevented. Once again, reports indicate that those in power neglected the safety of the community in favor of greed. 
The Baha'i teachings warn us about such unmitigated greed. Baha'u'llah, in his Fire Tablet, wrote that "Greed hath made captive all mankind: Where are the embodiments of detachment, O Lord of the worlds?" He also wrote:
The civilization, so often vaunted by the learned exponents of arts and sciences, will, if allowed to overleap the bounds of moderation, bring great evil upon men … If carried to excess, civilization will prove as prolific a source of evil as it had been of goodness when kept within the restraints of moderation. Meditate on this, O people. 
We know that corporate greed – the prioritizing of profit over people's lives – has fatal consequences, not only for individuals but for society itself. According to the Washington Post:
The vulnerable nature of Hawaii's grid has also been a concern for years. Old wooden poles are largely uninsulated and strung with lush vegetation over miles of rugged terrain, according to utility specialists. In interviews, residents and energy experts said they have long called for the utility to harden its grid, and despite the cost, to put more of it underground.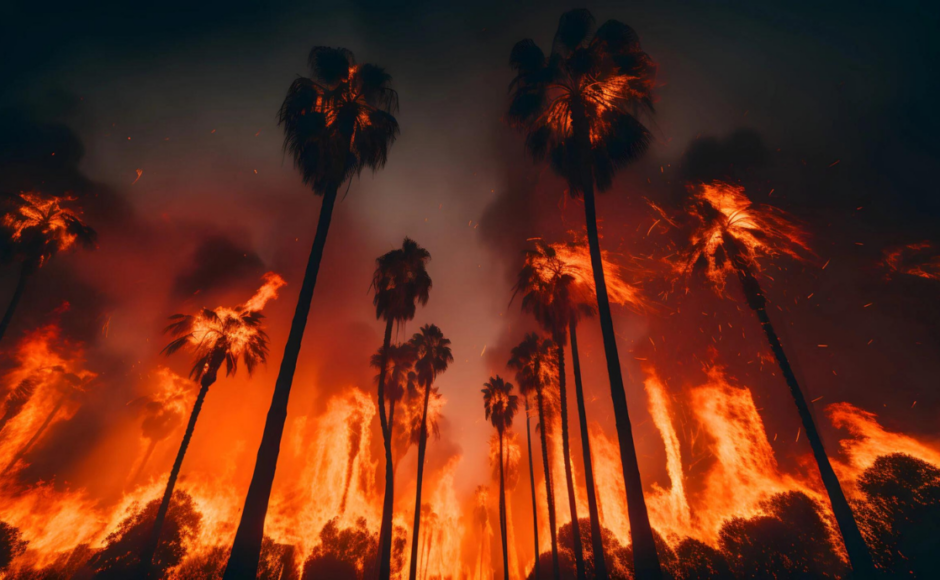 RELATED: 3 Constructive Ways to Respond to Natural Disasters
This was also the case in the Paradise fire – building underground utility access was delayed solely for monetary reasons. The electric company calculated that the money they would save by not updating and properly maintaining their equipment was more important that human lives. Profit over people became the end-game. Again, Baha'u'llah warned us:
What advantage is there in the earthly things which men possess? That which shall profit them, they have utterly neglected. Erelong, they will awake from their slumber, and find themselves unable to obtain that which hath escaped them in the days of their Lord, the Almighty, the All-Praised. Did they but know it, they would renounce their all, that their names may be mentioned before His throne. They, verily, are accounted among the dead. 

O children of understanding! If the eyelid, however delicate, can deprive man's outer eye from beholding the world and all that is therein, consider then what would be wrought if the veil of covetousness were to descend upon his inner eye. Say: O people! The darkness of greed and envy becloudeth the radiance of the soul even as the clouds obstruct the light of the sun.
As I look back on these devastating fires and the destruction and death they caused, I can't help but wonder: how many more lives have to be extinguished before the powers that be are held accountable? How much more of our paradise will be lost? If we continue to ignore humanity's welfare for material gain, the toll will only rise.