In 1912, a person asked Abdu'l-Baha, one of the central figures of the Baha'i Faith, "What is the purpose of our lives?" He replied, "To acquire virtues." 
And, Baha'is believe that justice is one of the most important virtues of all. Baha'u'llah, the prophet and founder of the Baha'i Faith, wrote:
The best beloved of all things in My sight is Justice; turn not away therefrom if thou desirest Me, and neglect it not that I may confide in thee. By its aid thou shalt see with thine own eyes and not through the eyes of others, and shalt know of thine own knowledge and not through the knowledge of thy neighbor. Ponder this in thy heart; how it behooveth thee to be. Verily justice is My gift to thee and the sign of My loving-kindness. Set it then before thine eyes.
Abdu'l-Baha never turned away from justice. He showed us what standing up for justice and fairness looks like in the following short stories:
A Short Story About Economic Justice and Fairness
Once, while Abdu'l-Baha was in Egypt, he obtained a carriage so he could offer a ride to a pasha — a man of high rank or office in North Africa and the Ottoman Empire — who was his guest for lunch. When they arrived at their destination, the driver asked for such an unreasonably high fee that Abdu'l-Baha refused to pay the full amount.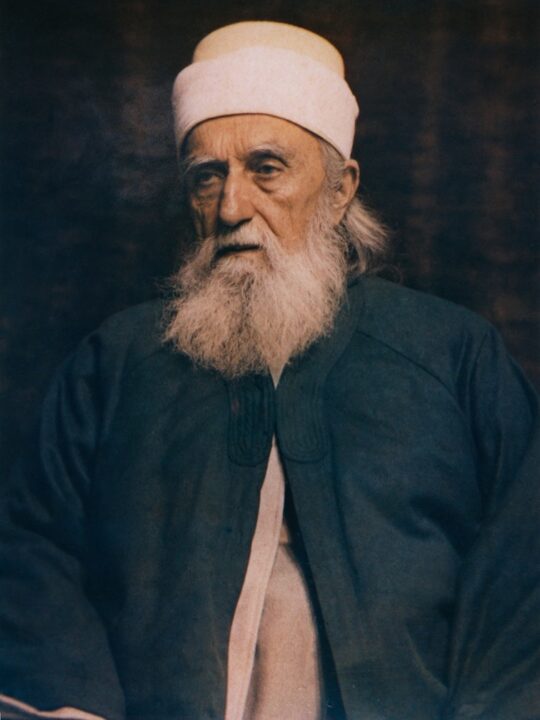 As told by Annamarie Honnold in her book, "Vignettes from the Life of 'Abdu'l-Baha": 
The driver, big and rough, grabbed His sash and 'jerked Him back and forth', demanding his unfair price. 'Abdu'l-Bahá remained firm and the man eventually let go. [Abdu'l-Baha] paid what He actually owed him and informed him that had he been honest, he would have received a handsome tip instead of only the fare. He then walked away.
Abdu'l-Baha's grandson, Shoghi Effendi, was embarrassed that this happened in front of the pasha. "Abdu'l-Baha, on the other hand, was evidently 'not at all upset', but simply determined not to be cheated."
A Short Story About Racial Justice and Fairness
When Abdu'l-Baha stayed at a hotel in Paris in 1911, a poor, Black man was one of the many people who often came to visit him. Annamarie Honnold wrote:
He was not a Baha'i, but he loved 'Abdu'l-Baha very much. One day when he came to visit, someone told him that the management did not like to have him — a poor Black man — come, because it was not consistent with the standards of the hotel. The poor man went away.

When 'Abdu'l-Baha learned of this, He sent for the man responsible. He told him that he must find His friend — He was not happy that he should have been turned away. 'Abdu'l-Baha said, 'I did not come to see expensive hotels or furnishings, but to meet My friends. I did not come to Paris to conform to the customs of Paris, but to establish the standard of Baha'u'llah.'
RELATED: 5 Abolitionists Who Show Us What White Allyship Looks Like
A Short Story About Not Supporting Injustice
Thomas Breakwell, the first man from England to become a Baha'i, went to the prison-city of 'Akká to visit Abdu'l-Baha who was a prisoner of conscience there for 40 years until 1908.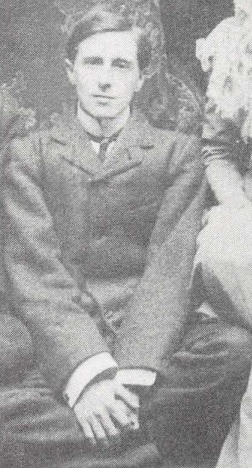 In a conversation with Abdu'l-Baha, "he described his position in the cotton mills of the South in the United States. Breakwell told 'Abdu'l-Bahá that the mills were run on child labour. Then [Abdu'l-Baha] looked at him gravely and sadly for a while, and said, 'Cable your resignation.' With great relief Breakwell hastened to obey Him."
Although Thomas Breakwell was paid highly by the mill, he finally felt relieved of his guilt once he quit that unjust company. He returned to Paris and lived simply so he could donate as much as he could to the Baha'i Faith, a faith that is anxiously working to bring about world peace and unity.
Numerous corporations support horrific child labor now. Can you imagine how much more justice could be served if the public refused to support unjust companies?
Through these short stories, we can see that Abdu'l-Baha advocated for his own rights and the rights of others, refusing to conform to any unfair practices or support any unjust institutions. As we strive to advocate for justice in our daily lives, let's draw inspiration from the above stories about justice and fairness and call to mind the following words from Abdu'l-Baha:
Oh, friends of God, be living examples of justice! So that by the Mercy of God, the world may see in your actions that you manifest the attributes of justice and mercy.  

Justice is not limited, it is a universal quality. Its operation must be carried out in all classes, from the highest to the lowest. Justice must be sacred, and the rights of all the people must be considered. Desire for others only that which you desire for yourselves. Then shall we rejoice in the Sun of Justice, which shines from the Horizon of God.

Each man has been placed in a post of honor, which he must not desert. A humble workman who commits an injustice is as much to blame as a renowned tyrant. Thus we all have our choice between justice and injustice.

I hope that each one of you will become just, and direct your thoughts towards the unity of mankind; that you will never harm your neighbors nor speak ill of anyone; that you will respect the rights of all men, and be more concerned for the interests of others than for your own.